Surf Life Saving SA – Awards of Excellence 2023
Chiton Rocks SLSC is proud to announce:
The 2023 Surf Life Saving South Australia Surf Life Saver of the Year is our Club Captain, William Piper-Bamber
Congratulations William!
This is a huge achievement and just reward for your hard work and dedication to surf lifesaving.
*Pictured below is William accepting his award and posing alongside his proud father & Chiton Rocks SLSC long-term volunteer, Mark Bamber.
The Chiton Rocks SLSC would also like to congratulate the following finalists:
Youth Lifesaver of the Year – Lucas Garlik
Volunteer of the Year – Barrie Paynter
And finally, we had four lifesavers recognised for patrolling the beach for more than 150 hours during 2022/23 season. Congratulations William Piper-Bamber, Lucas Garlik, Nick Davis and Hugh Mahoney.
A great night was had by all members.
Commendations
Chiton Rocks SLSC is proud to announce that we have two new Bronze Medallion holders – Hugh Mahoney and Lucas Garlik.
Additionally, our Club Captain, William Piper-Bamber, has successfully completed the Bronze Medallion Trainer certification.
What is the Bronze Medallion?
The Bronze Medallion is the core award for surf life savers and is a Certificate II in Public Safety (Aquatic Rescue). The award includes 9 vocationally-recognised units of competency about teamwork, surf safety, aquatic rescue, communication, and resuscitation and emergency life support.
Congratulations to all.
Summer Season 2022/23 Wrap
Nippers Fun Day
The Annual Nipper fun day and presentations will be held at our final session on 18/3 with a
sausage sizzle, bubble soccer and face painting followed by the members' dinner. For more information contact Pat or Kym nippers@chitonrocks.com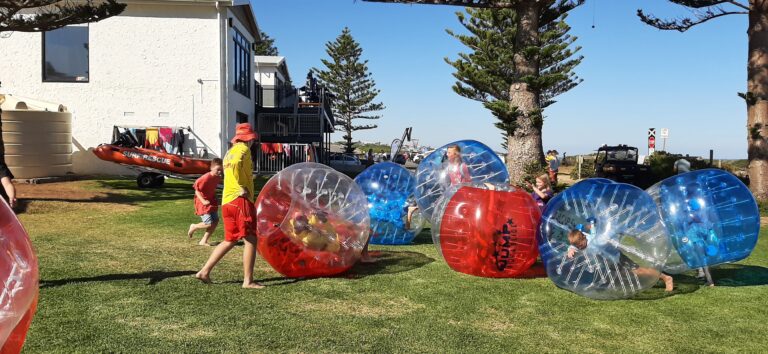 Patrol Workshop, Saturday 21 January
Strategic Plan 2023
Please email the Committee with any comments regarding this important document that will outline the intended direction to guide the management of our club.
Merchandise Lists for 2023
All new club gear is now available. Contact Kym or Sue nippers@chitonrocks.com for more information.
DONATIONS to CHITON ROCKS
Did you know that you can donate to Chiton through the secure payment gateway?
All donations over $2 are tax deductible
Please check that the page says "Chiton Rocks" at the top and "Donation" at the left.  Thankyou!
Link to Donate through Surf Lifesaving Payment Gateway
GOOD SPORTS LEVEL 3 ACCREDITATION
The Chiton Rocks Surf Life Saving Club is committed to the principles of responsible alcohol management by achieving Level 3 accreditation in the Australian Drug Foundation's Good Sports program.

Good Sports is the first nationwide alcohol management program of its kind and is run in South Australia with the support of the Motor Accident Commission and the Australian National Preventive Health Agency. The program was developed following research conducted by the Australian Drug Foundation which indicated that by introducing responsible alcohol management practices, clubs became safer and more viable.
As a requirement of Level 3, the Chiton Rocks Surf Life Saving Club has developed a written alcohol management policy that clearly explains how we will manage alcohol responsibly and reduce alcohol related harms. The policy includes sections on bar management, the sale of low and non-alcoholic drinks, safe transport, the provision of food when alcohol is served and removing the emphasis on alcohol for member awards, functions and prizes.
We are confident that our involvement in the Good Sports program will continue to improve the environment at the Club. We are working to ensure that the club is a great place to participate and socialise for all members of our community.
The Chiton Rocks Surf Life Saving Club will be regularly monitored to ensure we comply with the program. It is the responsibility of all members to make sure we do the right thing when drinking and enjoying ourselves.
For more information about the Good Sports program at the Club please contact club President, Genny Heartfield  president@chitonrocks.com