LATEST NEWS
Surf Life Saving SA – Awards of Excellence, 17th June 2023
The Surf Life Saving SA Awards of Excellence will be held on Saturday 17th June 2023 at the Adelaide Convention Centre.
The Chiton Rocks SLSC Board of Management is happy to announce the following nominations:
Surf Lifesaver of the Year – William Piper-Bamber
Youth Lifesaver of the Year – Lucas Garlik
Volunteer of the Year – Barrie Paynter
We wish all nominees the best of luck!
Commendations
Chiton Rocks SLSC is proud to announce that we have two new Bronze Medallion holders – Hugh Mahoney and Lucas Garlik.
Additionally, our Club Captain, William Piper-Bamber, has successfully completed the Bronze Medallion Trainer certification.
What is the Bronze Medallion?
The Bronze Medallion is the core award for surf life savers and is a Certificate II in Public Safety (Aquatic Rescue). The award includes 9 vocationally-recognised units of competency about teamwork, surf safety, aquatic rescue, communication, and resuscitation and emergency life support.
Congratulations to all.
Summer Season 2022/23 Wrap
Nippers Fun Day
The Annual Nipper fun day and presentations will be held at our final session on 18/3 with a
sausage sizzle, bubble soccer and face painting followed by the members' dinner. For more information contact Pat or Kym nippers@chitonrocks.com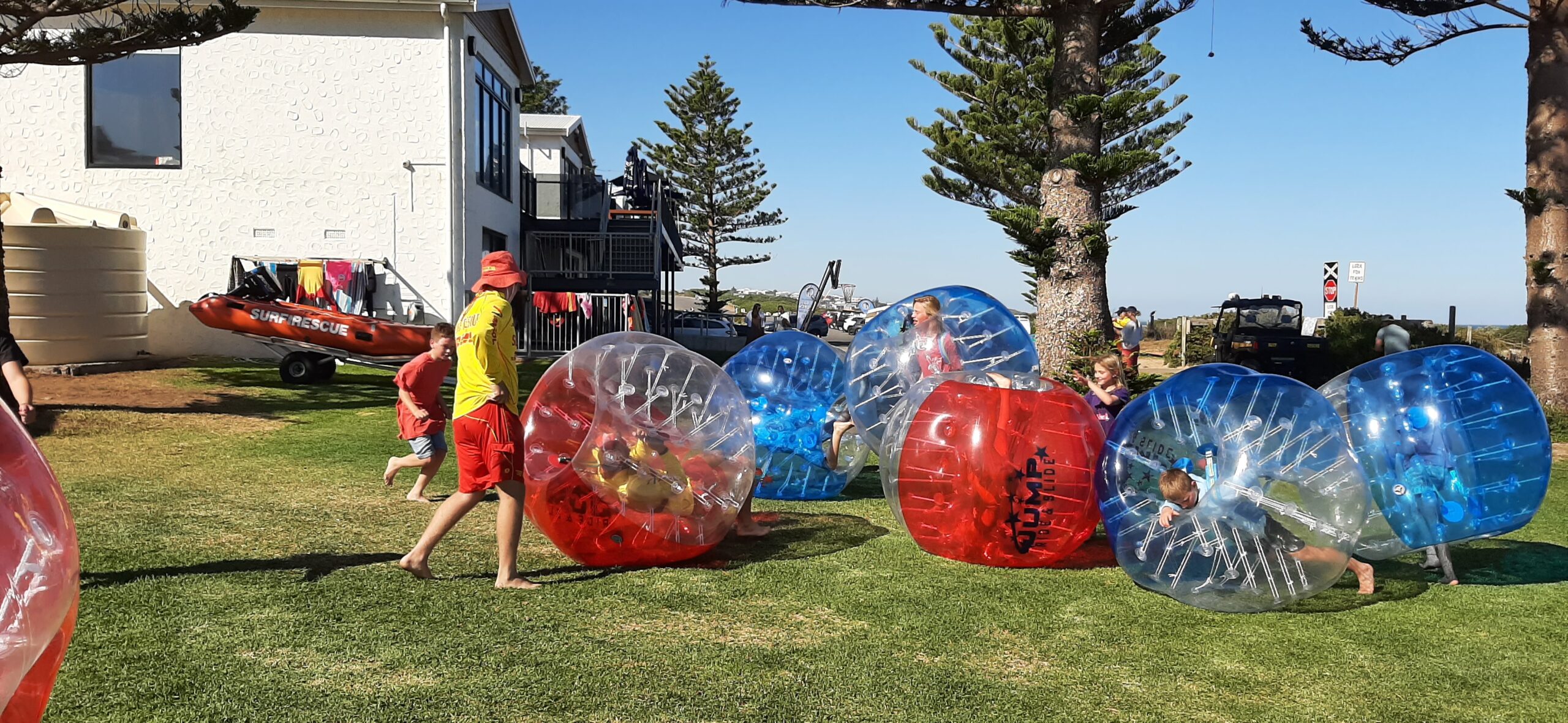 Patrol Workshop, Saturday 21 January
About Chiton Rocks SLSC
The Chiton Rocks Surf Life Saving Club (SLSC) was formed in 1957.  It is located on the South Coast of the Fleurieu Peninsula in South Australia near the town of Victor Harbor, approximately 80km south of Adelaide.
The Club is run on a voluntary basis and members provide Surf Life Saving services to local beach goers and visitors during the Australian summer from November through March each year.  Members train each year to maintain proficiency in first aid and rescue techniques in accordance with standards set by Surf Life Saving Australia and Surf Life Saving South Australia.  There is a strong culture of community service from a diverse and eclectic membership.  Members of all ages travel from other parts of the state to donate time to beach safety.
The club in the recent times has enjoyed an increase in family memberships and has a strong and vibrant Junior Development program.  The Nippers are the future of the organisation and the Chiton Nippers are a credit to their families and the association.
Local businesses and individuals also contribute to this important service in many ways.  Their generosity ensures that facilities and equipment are maintained each year so that we may protect the public on this challenging coast.  This is truly a team effort.  Thank you to our members.