The Committee and existing members always welcome new members to the club and to the wonderful beach!  Some of the benefits of membership are listed below.  If you would like to join, there are several membership categories and options for payment.
Membership Categories and Fees: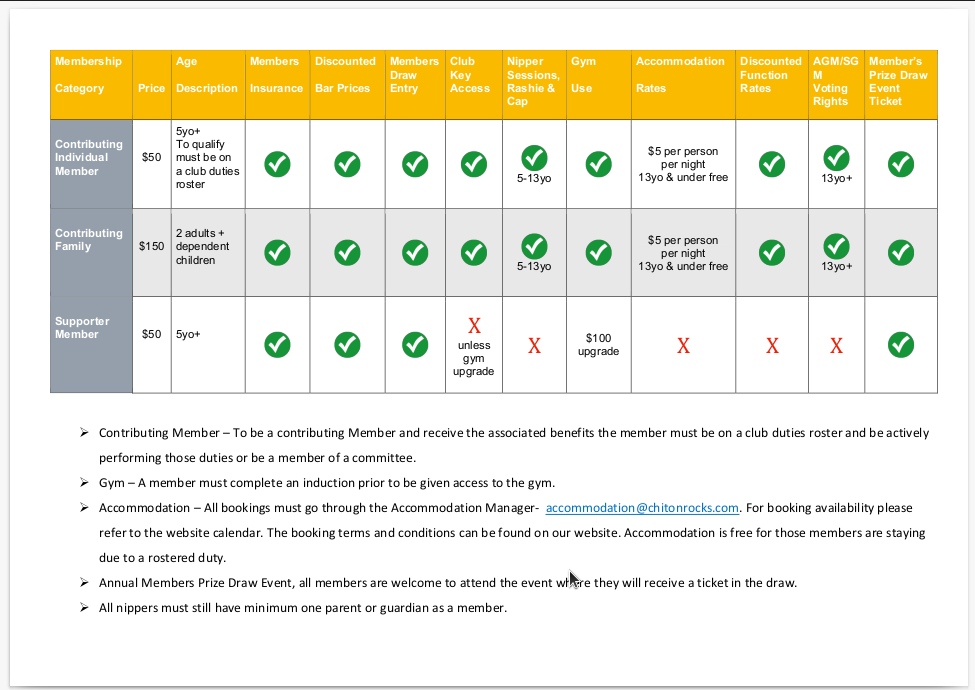 Download the matrix here: Membership matrix – Oct 2020
Membership Benefits:
As a member of Chiton Rocks SLSC you will learn valuable skills in:
surf safety
rescue techniques
first aid
radio operation
beach patrolling
inflatable rescue boats
Bar and Food discounts
You will also have fun and meet people while enjoying a wide variety of social activities.  This should allow you to enjoy an improved level of physical fitness, and it you desire, there are opportunities to enter competitions in a wide range of age groups!  Your efforts are valued as a community service and one of the benefits is that this can be done at one of the most beautiful beaches on the south coast.
Members are also able to use the accommodation facilities and equipment throughout the year.  (Bar/Supporter members are asked to pay a small fee)
You may even benefit from sharing the experience with other members of your family!
Membership Payment Options:
MAIL:  Print the Membership Form-2018 and post with payment to the club.
ONLINE:  Follow the link to the SLSA Website where you can join up and pay (with credit card) online!  This is a secure website endorsed by Surf Life Saving Australia.
EMAIL:  Contact the membership manager or secretary.
VISIT US:  Please feel free to visit the club on Saturday or Sunday afternoons during the summer.  Introduce yourself to the patrol members and ask about life on the beach!